BLUE the SHEPHERD AKITA  mix
---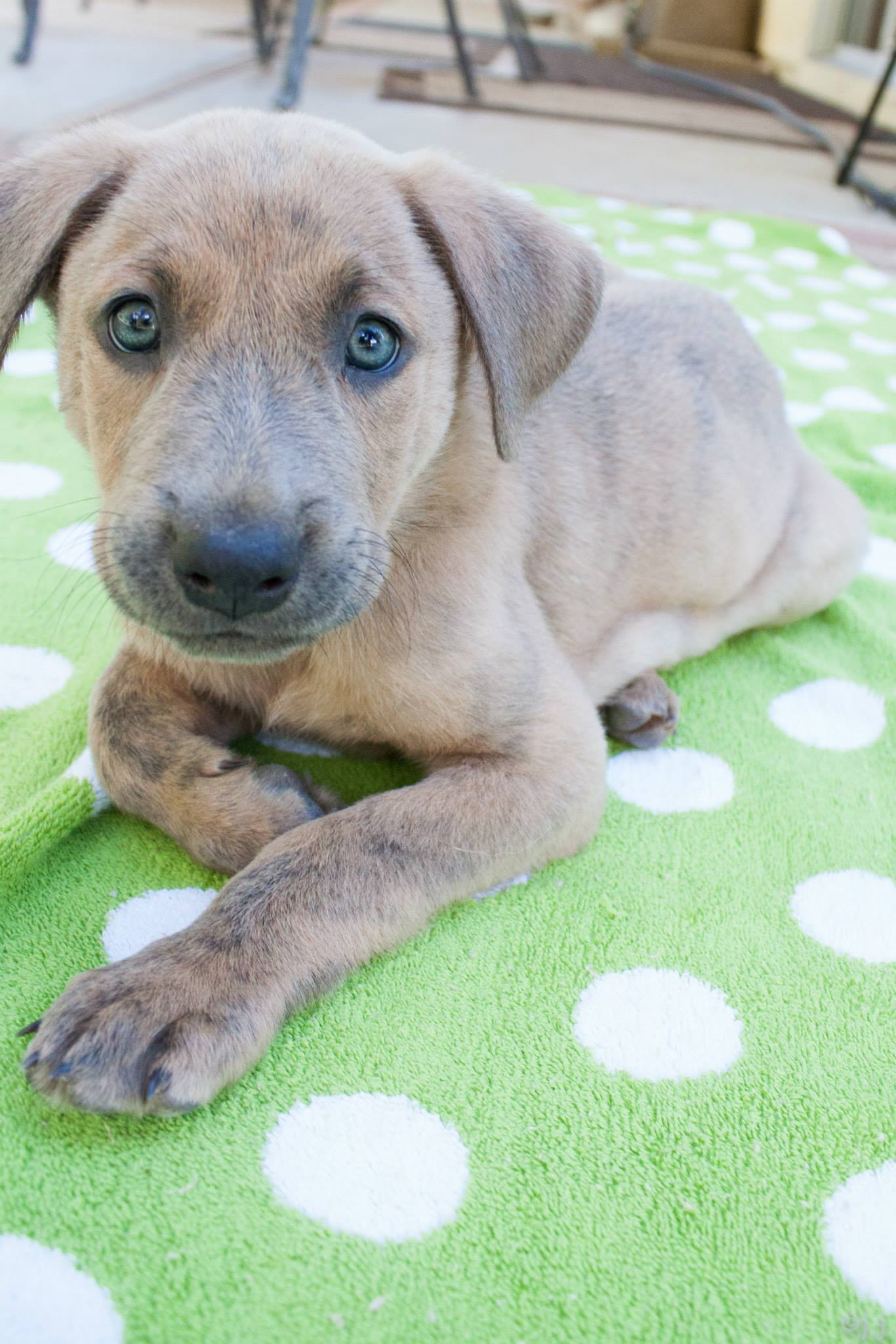 Blue is a gorgeous boy that we rescued with his 4 siblings from a backyard "accidental litter" breeder in the Antelope Valley when they were only a few weeks old. Because there were 5 puppies, we named them the Jackson 5. La Toya, MJ, Jermaine, Tito, and Randy.  Blue was formerly known as Tito.  The litters' father was also rescued by a friend, and their mother was spayed.
Stefanie, Blue's forever mommy writes:
Our dogs Buddy and Ellie were best friends. Ellie was almost three years old and Buddy was at least 14, suffering from multiple myeloma and hydrocephalus. The sicker Buddy got the more upset Ellie got, hovering over him like a helicopter. We did everything we could for Buddy but he was not doing well, sadly the end was near for our beloved friend. We had planned on getting another dog eventually but seeing Ellie's reaction to what was happening to her best pal we knew we would have to do it sooner rather than later.
I love hounds but my husband is a shepherd fan. We wanted to get a younger dog that could keep up with Ellie's very high energy antics. I found that J.J. Woofin' Paws had Plotthound /Dutch Shepherd mix puppies on Petfinder and sent an e-mail inquiry. When J.J. replied I told her about our situation with Buddy and Ellie. She was very sympathetic and willing to work with us. J.J. suggested one of the puppies, Tito would be a good match for our wild Ellie.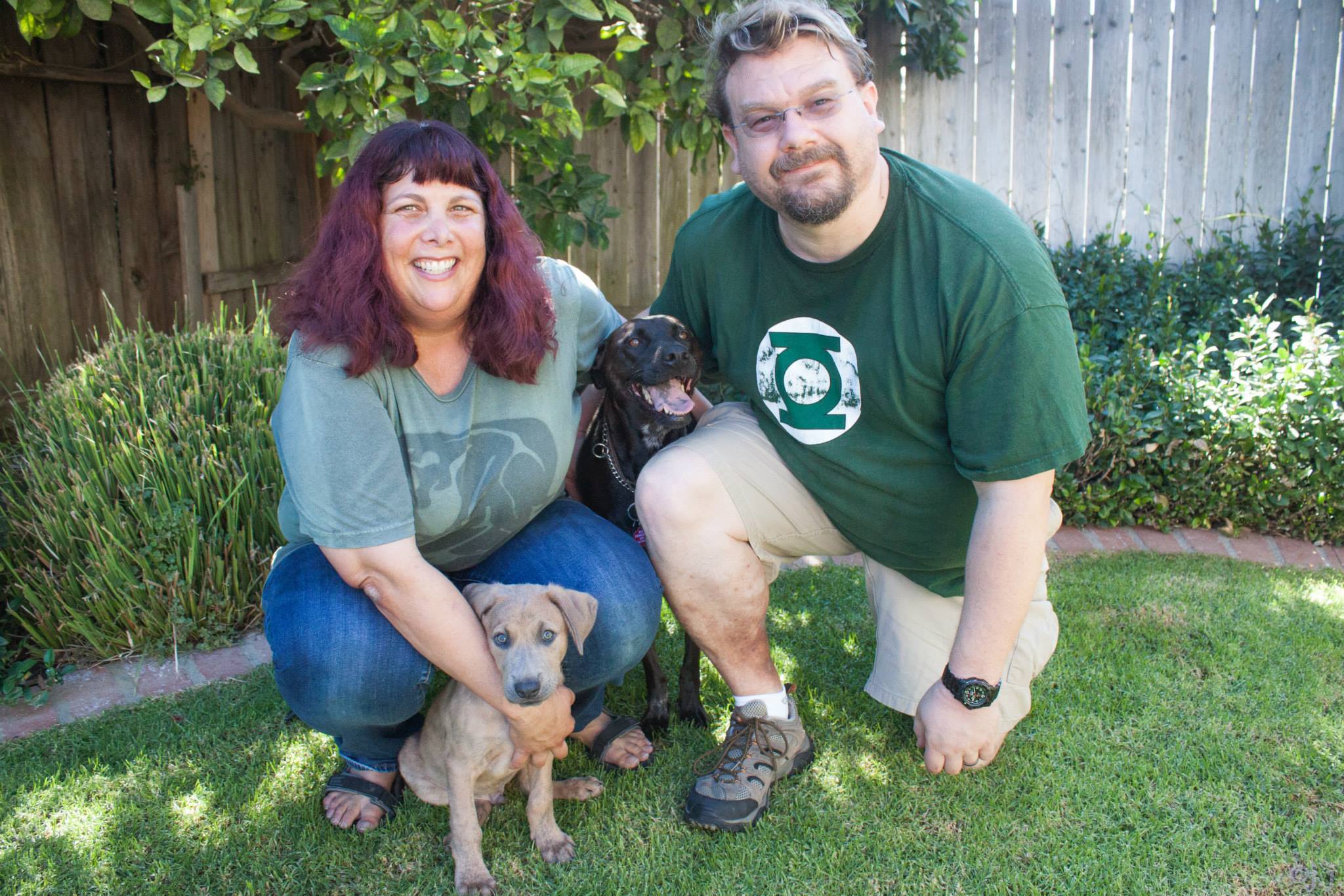 We met Tito (now Blue) at his foster mother Jordan's house and immediately fell in love with him. We were given a very accurate assessment of Blue's personality; all of his wonderful qualities but also his stubbornness and sensitive tummy so we knew exactly what we were getting into and what type of food to feed him. We did not want Buddy to have to deal with a puppy in his final days. I was told right away Jordan would keep Blue for as long as we needed her to. J.J. and Jordan were so supportive and would check on us frequently during this very difficult time. When Buddy passed away Ellie fell apart completely, crying and desperately searching the house for him. She would not eat or play with any of the toys they shared, instead taking a carrot with her everywhere for security.
J.J. arranged for Blue to come few days after Buddy's passing to minimize the time Ellie had to be alone. Ellie can be tricky when meeting another dog so J.J. and Blue's foster mom Jordan spent quite some time sitting the backyard while Ellie got to know Blue. By the time they left Ellie and Blue were best friends, playing and running around the yard. Ellie started eating and stopped crying for her lost friend that same day. She ate her security carrot with Blue that very night!
I highly recommend J.J. Woofin' Paws ! It is a wonderful rescue run by a true dog lover who has saved countless lives including the lives of our Blue and his littermates! We were shown so much consideration and compassion for Buddy and Ellie's complicated and sad situation. Blue is a very healthy, happy boy and is exactly as described. J.J. made sure Blue and our family were a great match and then spent the time needed to integrating him into our family. It has been several years since the adoption and I can still contact JJ any time to ask questions about dog care or advice. Do yourself a favor and adopt your dog from this amazing rescue organization!