HARPER the FIELD SPANIEL mix
---
Harper was found running through a neighborhood in the West Valley, darting across streets in front of cars, wearing only a frayed harness. After playing cat and mouse with JJ for several hours and eluding capture, JJ was finally able to corner her on a front porch and leash her.  Harper was brought to the shelter so that her owners could find her, but they never came.  We rescued her from the shelter and worked with her to integrate her into living with other dogs and learning house manners.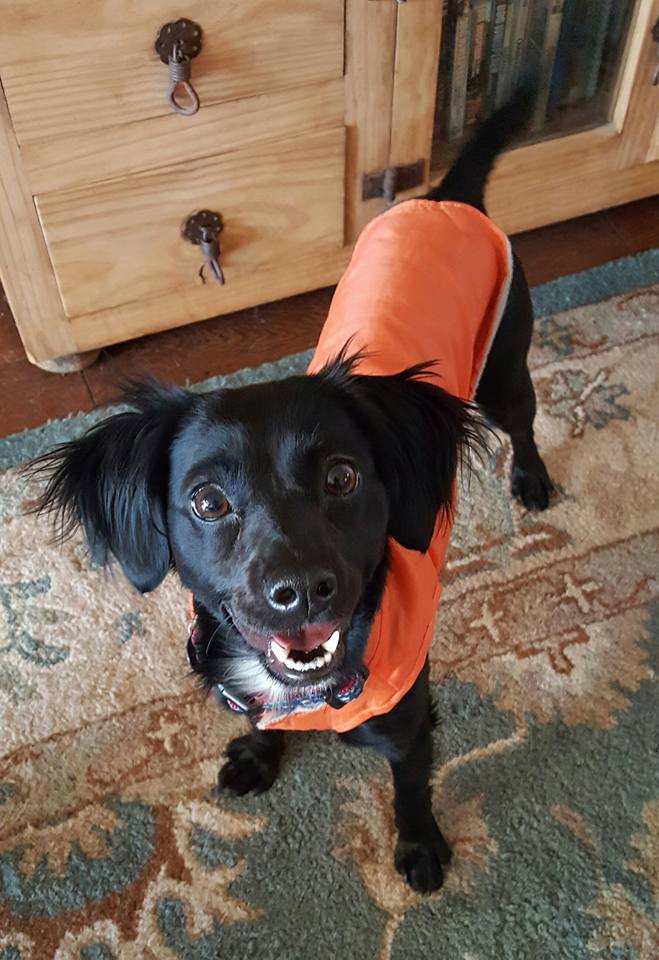 Harper's forever mom Michele writes:
We adopted Harper in October of 2016. We had one dog and wanted to have a second one. We saw Harper formerly known as Suki on Facebook and we fell in love.
We met her with our dog Remy to see how they would do. They seemed to like each other. We pet her and got to know her. We knew she would be a great addition to our family.
We adopted Harper and made her part of our family. JJ has been so helpful. She has stayed in touch with us. We hired a trainer as we did need help with the two dogs. We love Harper so much. We are forever thankful to JJ Woofin' Paws Rescue Agency for helping our family become complete.